When you integrate MemberPress and WooCommerce, your customers will receive their membership login information via the MemberPress WooCommerce Plus plugin.
To customize the email settings, navigate to the plugin's Settings tab and scroll down to the Email Settings section.
Within the Email Settings, you have the option to choose whether or not to send the email containing the login details.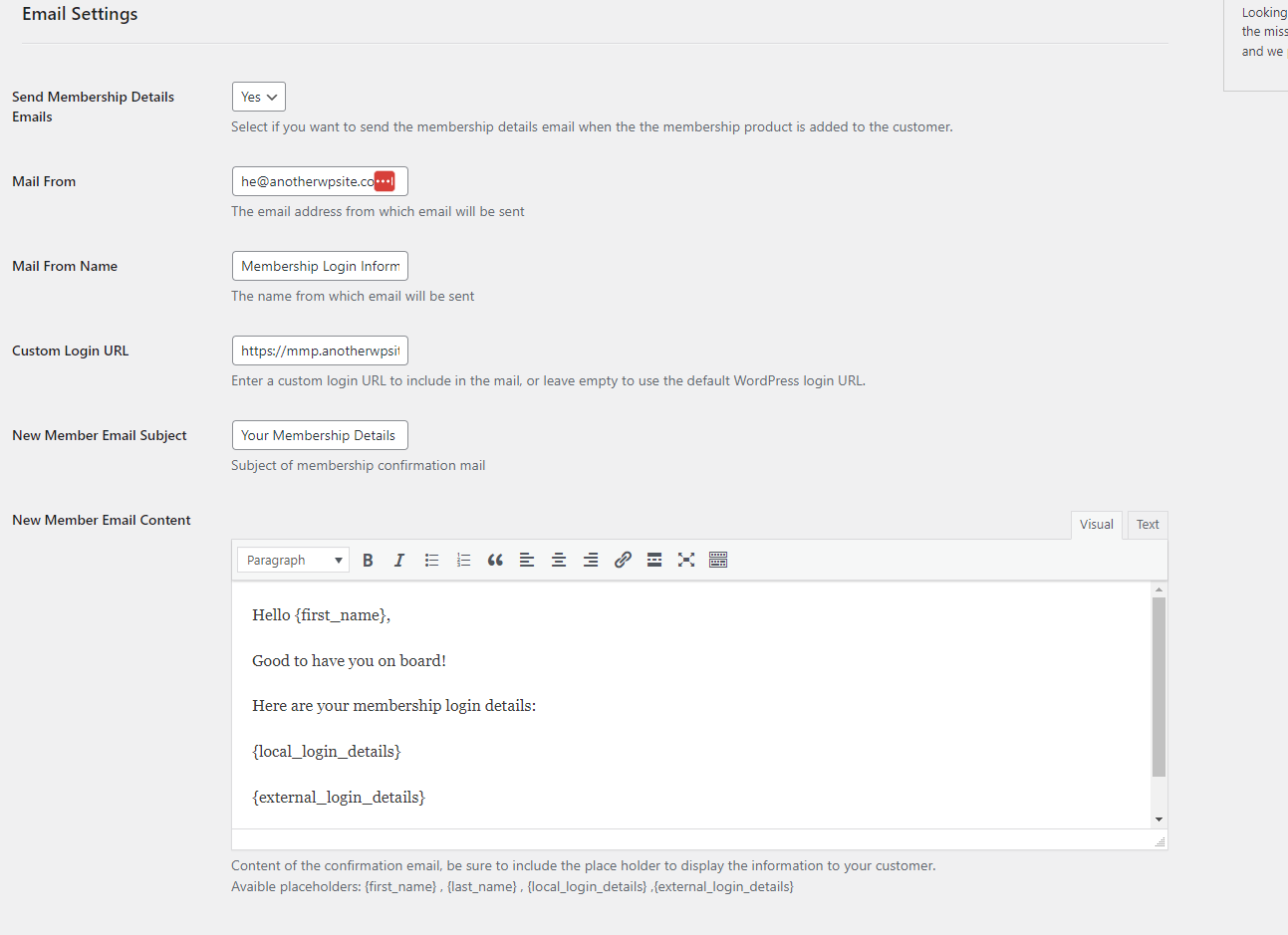 If you choose not to send the email, members will not receive their login information.
Additionally, you can choose the email address from which the email will be sent and the sender's name.
Furthermore, you can customize the email by including a custom login URL, changing the email subject , and customizing the email itself using the visual or text editor.
In the video's description there is an example of the default email that is sent.
You can get the MemberPress WooCommerce Plus plugin from the Happy Plugins website.
To discover more unique features of MemberPress WooCommerce Plus check our other videos
in HappyPlugins YouTube channel.