One of the most popular questions we have received lately is:
Does MemberPress WooCommerce Plus support CartFlows?
And the answer is – Yes!!!
Adding CartFlows to the flow does not change anything in the process, as the customers will still need to proceed to checkout using WooCommerce.
How MemberPress WooCommerce Plus Works?
MemberPress WooCommerce Plus integrates MemberPress & WooCommerce and allows you to sell MemberPress membership products through the WooCommerce platform.
So WooCommerce is responsible for the payment processing and checkout, while MemberPress is responsible for the content protection and restriction.
Assigning the MemberPress Membership to a WooCommerce Product
Assigning MemberPress memberships to any WooCommerce product is simple and takes only seconds.
Simply edit the relevant WooCommerce product (or create a new one) » Scroll down to the Product Data Meta Box » Go to the Memberpress tab and choose the relevant membership.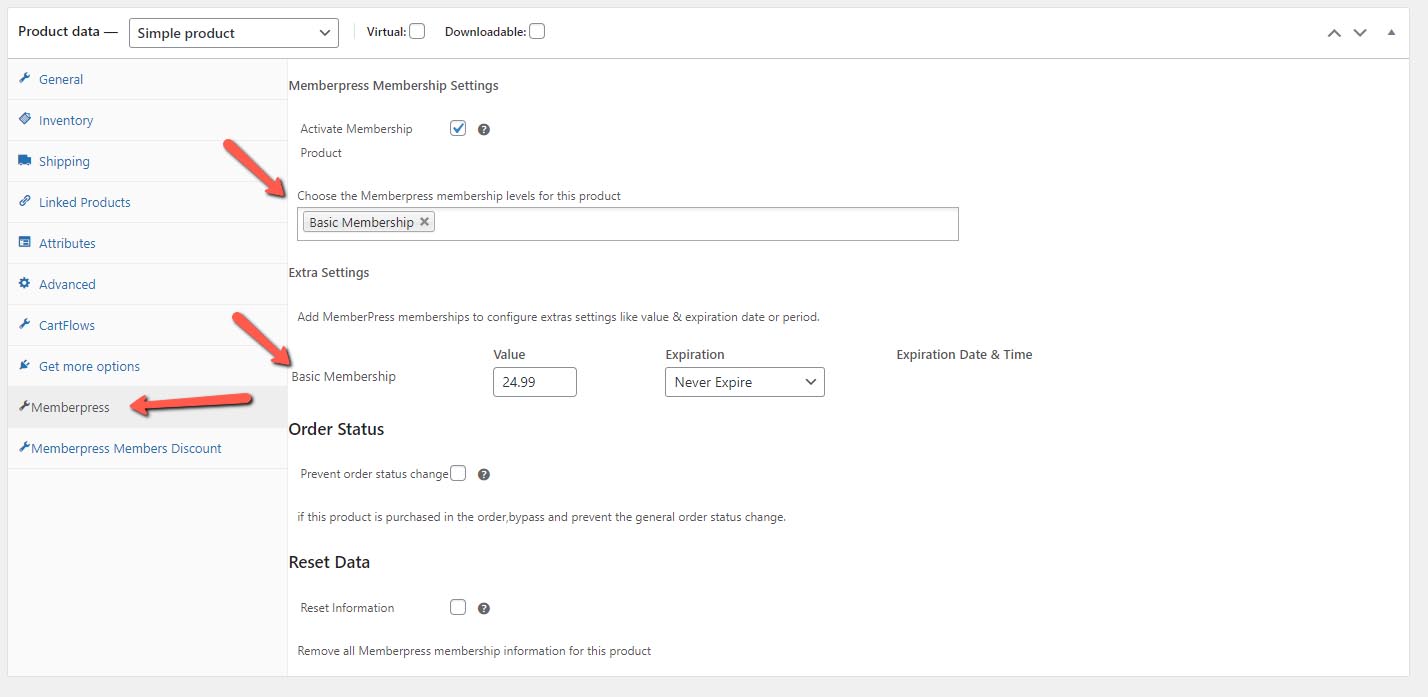 How CartFlows Fits-in in the Process?
After the CartFlows funnel is created, customers will still need to go through the WooCommerce checkout process to complete the purchase.
The only difference is that the when proceeding to to the checkout they will go through a sales funnel.
Our plugin – MemberPress WooCommerce Plus will assign the customer to the relevant MemberPress membership after the checkout via WooCommerce.
CartFlows Sales Funnel Example:
Customer lands on the landing page for a free mini course
Clicks to proceed to checkout to fill in the details
Click on "Place Order"
After clicking on the "Place Order" the customer lands on a second landing page that offers him to upgrade to a paid course with a major discount (one time offer) or pass and continue to the free mini course only thank you page
Creating Flows with CartFlows:
Creating the CartFlows sales funnel is created in the same way with or without MemberPress WooCommerce Plus.
To create your funnel go to the CartFlows menu » Flows and click on Add New.
Here is an example of a CartFlows flow:

To Sum It Up:
MemberPress WooCommerce Plus works smoothly when using CartFlows. 
For more information on MemberPress WooCommerce Plus click here