In this article and video we give you a quick overview of the Membership Discounts add-on and show you what type of discounts you can grant your members with.
The membership discounts add-on allows you to grant your MemberPress members with unique discounts on any of your WooCommerce Products.
The discount is set based on the membership levels they are registered to.
Only members will benefit from the discount, while regular customers will pay the regular price.
This unique feature will help you attract and convert more visitors and customers into paying members, which will instantly increase your sales and revenues.
Membership Discounts Add-On License Activation:
First, you need to activate the add-on on your website.
Please note that the add-on is part of the MemberPress WooCommerce Plus plugin, so you need to get both in order for the membership discounts add-on to work.
After purchasing the add-on, a new license key will be sent to you via email.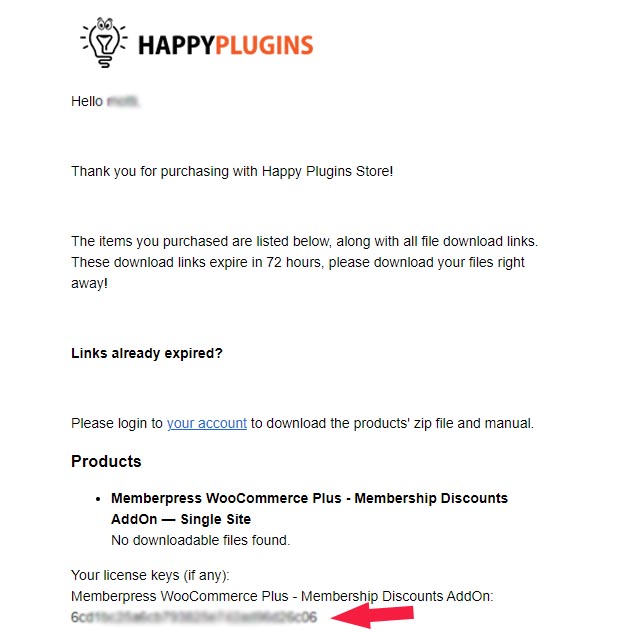 Copy the license key, go to the "Add-Ons" tab in the MemberPress WooCommerce Plus plugin menu, paste the license and click on "Activate".

Now refresh the page and see that a new "Membership Discounts" tab will appear.
This indicates that the add-on is active and you can start setting up the discounts.

Types of Discounts Available:
There are 2 types of discounts you can grant:
Global discounts
Per-product discounts
Global Discounts:
The global discounts feature can be defined straight from the Membership Discounts tab and it allows you to easily apply discounts to all the products in the shop that will be purchased by members of the relevant memberships.
To define a global discount you simply choose the relevant memberships and set the percentage discount you want to grant.
The global discount is great if you have a lot of products and you want to quickly and easily reward your members with unique discounts, and see an increase in sales almost immediately.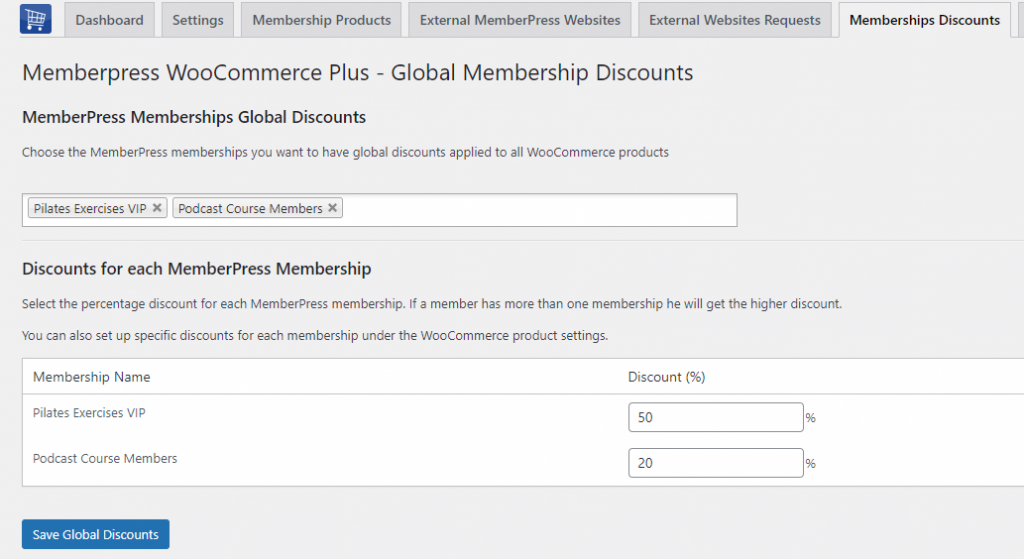 Per-product Discounts:
The per-product discount is set via a specific WooCommerce product, and will apply only on that product.
The discount can be applied on many type of products, such as:
Simple products
Subscription products
Variable products
And product bundles
The discount is defined in the Memberpress Members Discount tab.
You can choose between: Percentage discount, fixed price and discount amount.
Also, if a member is registered to more than one membership, he will be granted with the highest discount possible according to the settings you define.
Note that you can also prioritize a per-product discount over a global discount.
If you do not prioritize the per-product discount, the member will get the higher discount for this product based on both discounts settings (local and global).

Video Tutorial of MemberPress WooCommerce Plus – Membership Discounts Add-On:
The membership discounts is a must-have add-on for you if you are using MemberPress and you want to maximize your revenues, and keep your members also happy.
You can get MemberPress WooCommerce Plus and the Membership Discounts add-on, at Happy Plugins dot com. We've included a link in the video description.
To discover more unique features of MemberPress WooCommerce Plus, check our other videos in the HappyPlugins YouTube channel.