If you are selling physical products that need to be delivered, this feature will help you manage your online shop when selling them with MemberPress membership/s.
MempresPress WooCommerce Plus integrates MemberPress & WooCommerce and allows you to sell MemberPress memberships through the WooCommerce platform.
When completing a purchase via WooCommerce, the customer is added to the MemberPress membership/s when the order is marked as "completed".
We have added a new feature that allows you to decide whether or not to  automatically change the order to "completed" or leave it as "processing" until you manually change it to "completed".
This feature is great in these scenario:
If you sell multiple types of products:
Physical products
Digital products
Membership products
Any combination of the three in the same order
It would make sense that when a customer purchases an order that includes a combination of digital products or a membership product or one of them, the order will be marked as "Completed",
but if the order includes a physical product with the other two options, then the order to be marked as "Processing".
You can, of course, change the settings in a way that will make sense to you and to your products.
How & Where to Define the Order Status  within MemberPress WooCommerce Plus?
Defining whether or not the order status will be "Completed" or "Processing" after a successful payment is done very easily inside each WooCommerce product settings.
Simply click to add a new Woo product or edit an existing one, scroll downs to the Product Data Meta Box and go to the MemberPress tab.
Go to the "Order Status" setting and check the "Prevent order status change" (as seen in the screenshot below):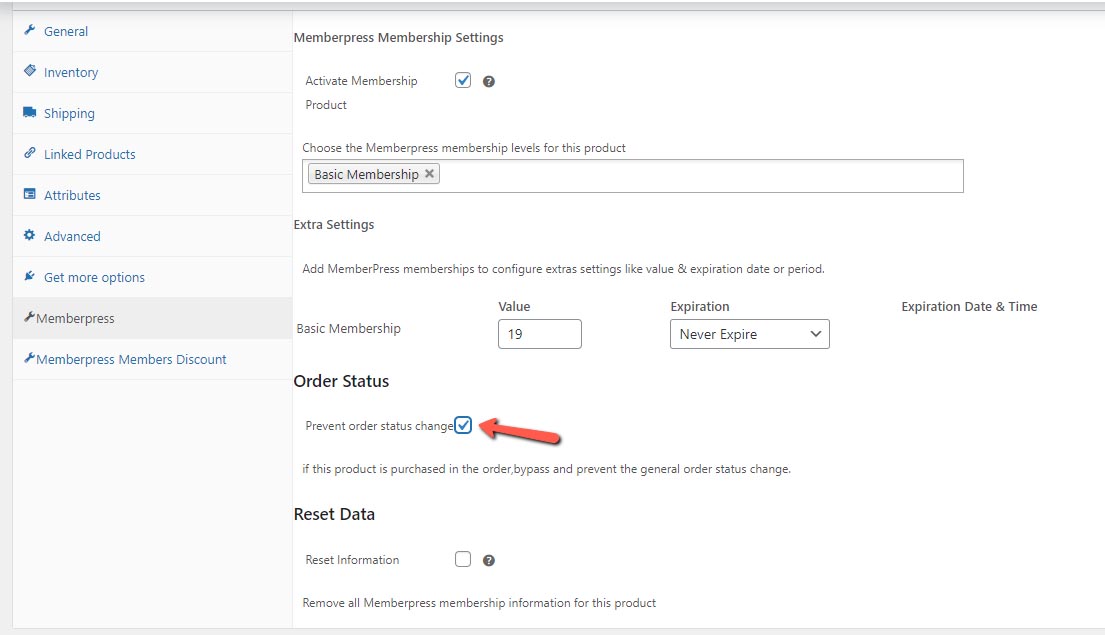 This will leave the default WooCommerce order status to take action, depending on the product settings:
Processing status > For physical products
Completed status > For Downloadable products
Will Members be Added to the Relevant MemberPress Membership after the Order is Manually Changed from Processing to Completed?
Yes!
After you go to the order itself and change it from "Processing" to Completed" the member will be automatically added to the relevant membership/s within MemberPress.
Where Will You Be Able to See the Order Status?
 To see the order status simply go to WooCommerce menu:

To change the order status simply click to edit the order: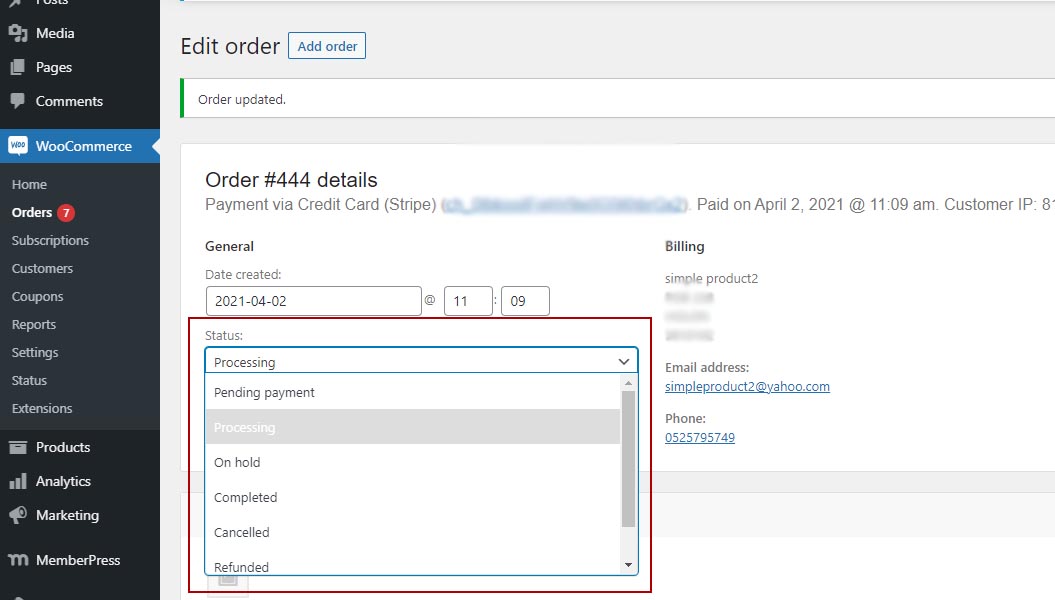 Get MemberPress WooCommerce Plus!
If you already have MemberPress WooCommerce Plus all you need to do is update to the latest version from the Plugins menu.
If you still don't have MemberPress WooCommerce Plus plugin, you can get more information about it and purchase it from the product page this link