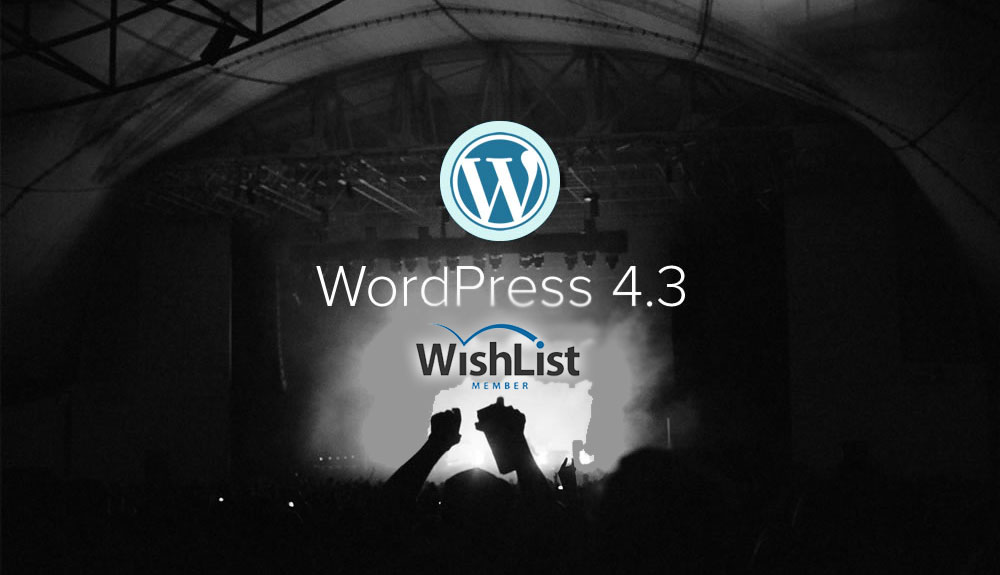 WordPress 4.3 just released and wishlist member was updated as creating new member with WordPress 4.3 was not possible. All Wishlist Member dedicated plugins using the official Wishlist Member API to handle registrations and for all other actions.
If you have updated to WordPress 4.3 and have any problem with one of our plugins please make sure you are using that latest version of Wishlist Member.
You can find more about how to update your Wishlist Member it in the official Wishlist Products blog post.
Why Does Wishlist Member Needed to be updated When Using WordPress 4.3?
WordPress 4.3 was introduced a new way how new users are being registered, because Wishlist Member members are basically regular WordPress users. The  Wishlist Member plugin need to adapt his code and allow new members to be registered when using the new WordPress 4.3.