Cash on Delivery (COD) payment gateway allows you to sell products through your online store, but receive the payment only when the product is delivered to the customer.
When using the Cash on Delivery function the payment will be set to "Processing" until the payment is collected when the delivery is done.
Some of our clients have asked us if Cash on Delivery will work with MemberMouse WooCommerce Plus plugin.
The short answer is – Yes!
This is the more thorough explanation that will help you better understand how MemberMouse WooCommerce Plus plugin works:
When integrating MemberMouse with WooCommerce, the one responsible for the payment is WooCommerce and not MemberMouse.
MemberMouse WooCommerce Plus allows you to integrate MemberMouse with WOO to sell membership levels and bundles using WooCommerce products.
As WooCommerce is handling the payments, you can use any payment gateway supported by WOO, including Cash on Delivery.
As on Cash on Delivery the payment is marked as complete only after the cash is delivered, the member will be registered to MemberMouse when the status of the purchase is marked as "complete".
How to Setup Cash on Delivery Payment Gateway?
You can easily setup the Cash on Delivery payment gateway by going to WooCommerce » Settings » Checkout » Cash on Delivery and configure the settings as seen below: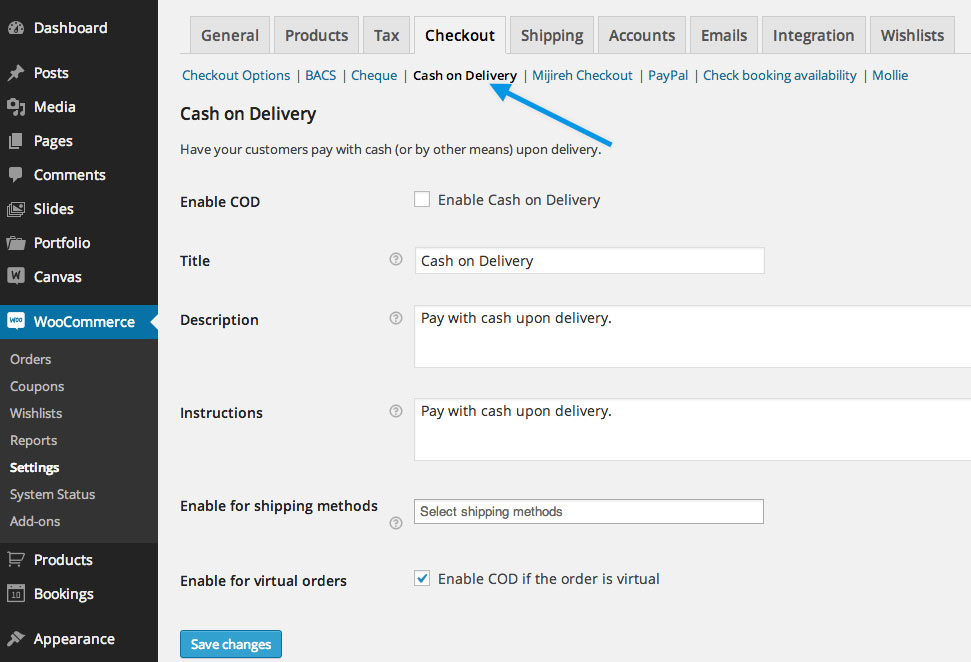 More about MemberMouse WooCommerce Plus
You can find more information about MemberMouse WooCommerce Plus in the product page:
If your membership site and WOO store are on separate domains you will also need the external membership sites add-ons bundle:
MemberMouse WooCommerce Plus – External Membership Sites Add-Ons Bundle