Integrating MemberPress and WooCommerce will have a huge impact over your overall sales and revenues!
Using the MemberPress WooCommerce Plus plugin you can easily integrate these two platforms in one simple click and start enjoying all the benefits of the integration instantly.
3 Reasons Why You Must Integrate MemberPress & WooCommerce:
Here are 3 Reasons Why You Must Integrate MemberPress & WooCommerce:
1. Allow Customers to Purchase Multiple Types of Products, Including Memberships, in One Cart
MemberPress WooCommerce Plus allows you to easily turn any WooCommerce product into a membership product.
This means that when a customer purchases that product, he will automatically be assigned to the relevant membership/s within MemberPress.
You can even sell multiple memberships via the same WooCommerce product.
And by integrating MemberPress andWooCommerce you can sell any type of products combination, including MemberPress memberships in one checkout process, instead of separating your MemberPress sales and WooCommerce sales.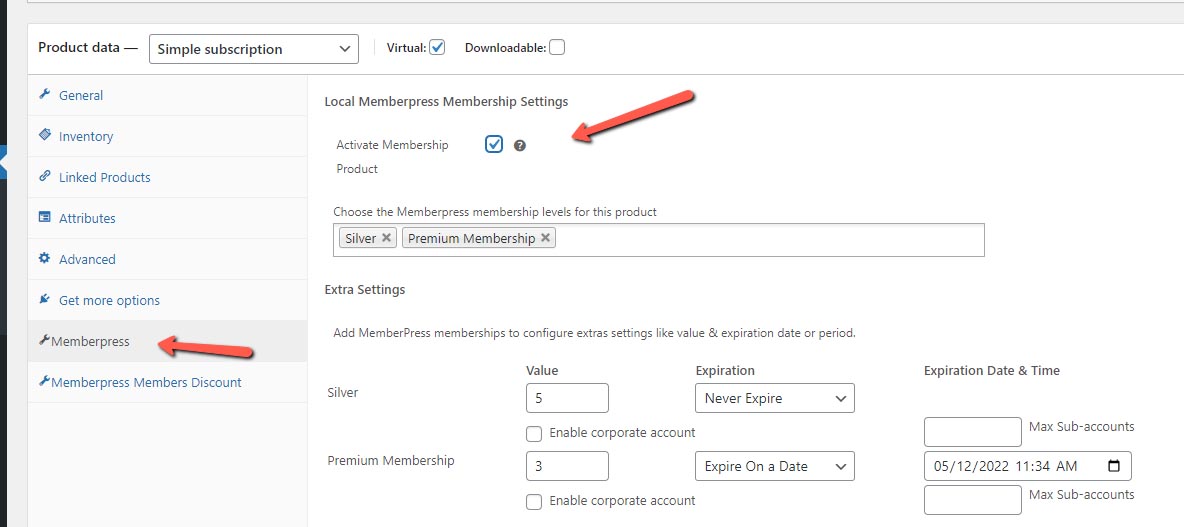 2. Grant Your Members with Unique Discounts on Any Product You Sell via WooCommerce
Using the Membership Discounts Add-On you can make your members feel special and encourage them to purchase other products you sell by giving them unique discounts.
For example: 
If you have a free membership that gives members free content, but you want to encourage them to purchase your paid membership/s, you can give your free members an incentive: a unique discount on your paid memberships.
Another example: 
You can grant your members (free / paid / both) discount on any of the products on your online shop. Products such as merchandise, courses, premium content, physical products, books and so much more!
Basically, you can grant them with discount on any type of product you can sell via WooCommerce.
Another example: You can give different discounts to members according to how their membership status:
Free members get 5%
Basic level members get 10%
VIP members get 25%
Example #1:

Example #2: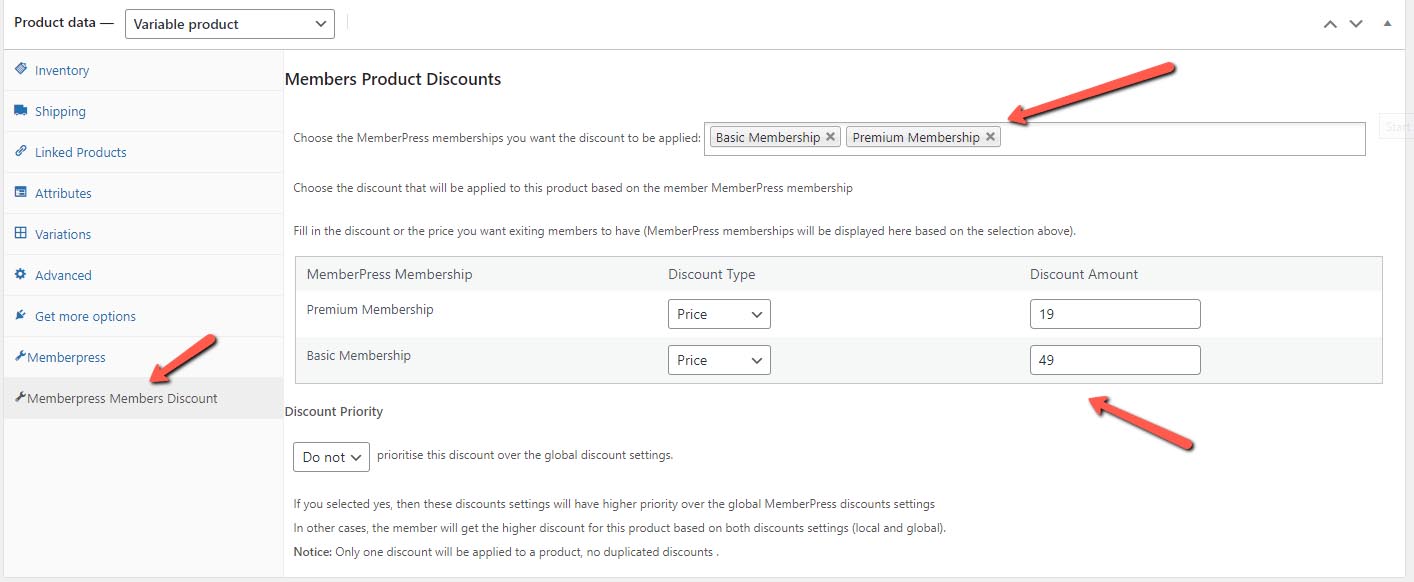 3 – Enjoy all the Benefits of an eCommerce Shop
Your MemberPress levels and posts are just like any WooCommerce product in your shop, that way you can enjoy all the benefits of selling through an online store…
Including using all of WooCommerce add-ons that will help you maximize your sales and revenues.
Using these add-ons you will be able to add more features that will grow your revenues even more, for example:
Up-sells, currency converter, related products, Notifications, social discounts and so much more!!!
Maximize Your Sales and Revenues Today!
Join hundreds of customers worldwide who are using MemberPress WooCommerce Plus!
You will find more information about the plugin, including video tutorials, in this link