If you are using both MemberPress and WooCommerce platforms, you are probably searching for a way to sell MemberPress memberships through your WooCommerce shop, just as you sell all other products.
Well, using the MemberPress WooCommerce Plus plugin you can achieve exactly that!
Integrating these 2 powerful platforms will increase your sales and revenues significantly!
2 Step MemberPress – WooCommerce Integration Process:
MemberPress WooCommerce Plus integrates MemberPress and WooCommerce in 2 simple steps:
Step 1 – Add a New / Edit an Existing WooCommerce Product
Go to the Products tab within WooCommerce and click Add New for a new product OR Edit for an existing product
screenshot…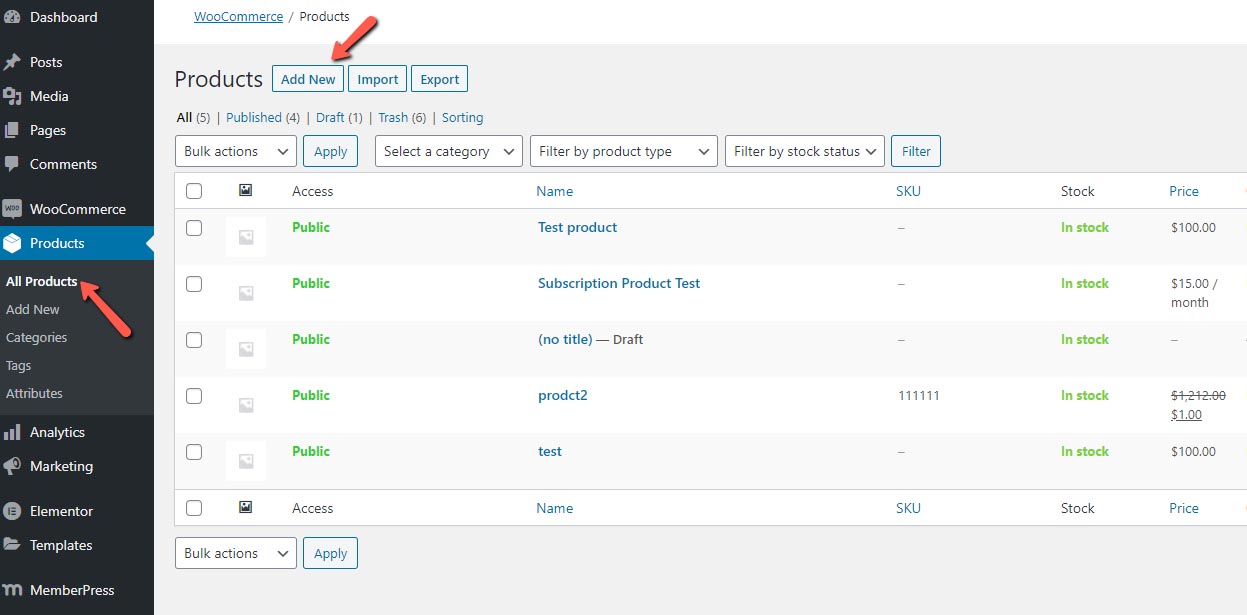 Step 2 – Assign the Relevant MemberPress Membership Level/s
Scroll down to the product data Meta box, and in the MemberPress tab choose the relevant settings…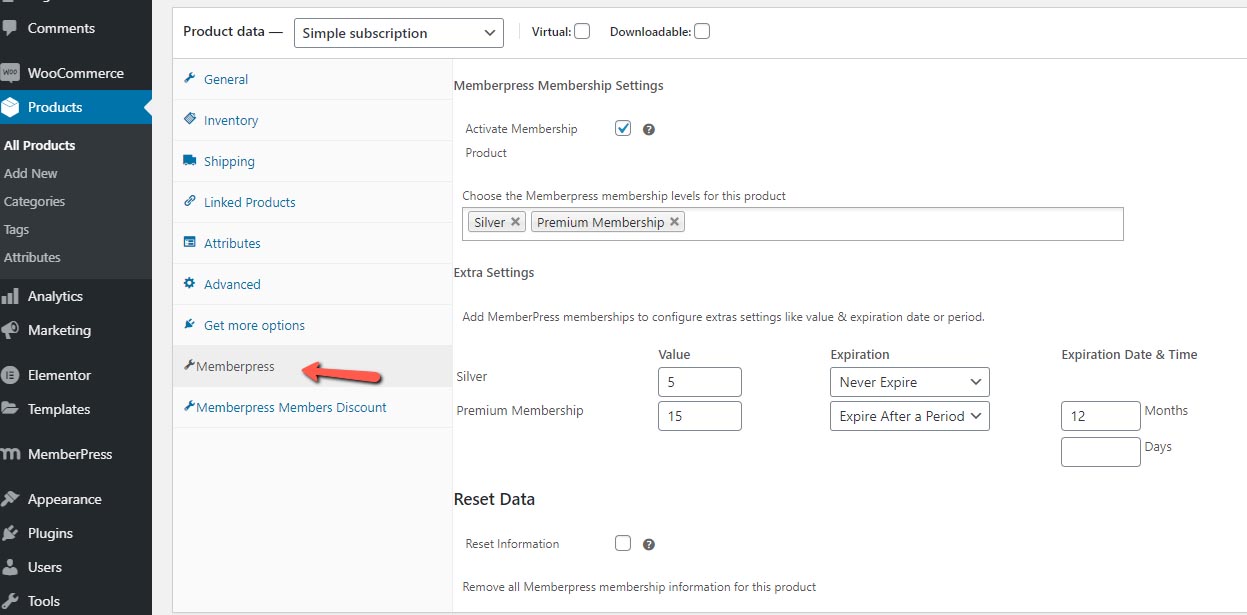 Click Publish and that's it!
How the MemberPress – WooCommerce Integration Works:
To show you how simple the process is we recorded a short introduction video and completed a test purchase of that membership product.
In the video you can see how a new MemberPress member is created right after the purchase in WooCommerce:
As you can see, integrating MemberPress and WooCommerce is easy and takes only seconds.
To start selling MemberPress memberships through your WooCommerce shop go to the MemberPress WooCommerce Plus product page.