Wishlist Member WooCommerce Plus plugin integrates Wishlist Member and WooCommerce and allows you to sell memberships (membership levels and / or pay-per-posts) through your WooCommerce store.
Using Wishlist Member WooCommerce Plus you can assign a WLM SKU to a WooCommerce product as you can see from the example screenshot below: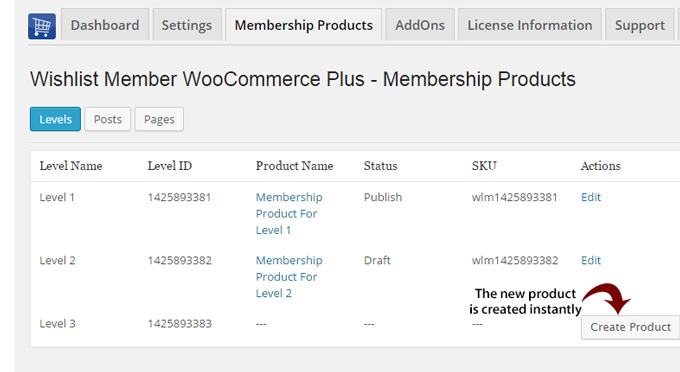 The SKU limit is not a Wishlist Member WooCommerce Plus limit but just the way WooCommerce work regarding duplicates SKUs.
Assigning Memberships to Multiple WooCommerce Products
If you want to assign the membership level to more than one WooCommerce product, for example: if you want to sell the same membership at different price-range, you can do it using the Member Registration Add-On.
Using the Member Registration Add-On you can create unlimited WooCommerce products attached to one specific level. The membership settings are inside each product and you are not limited by the SKU.
This is how the screen settings of the Member Registration Add-On looks like: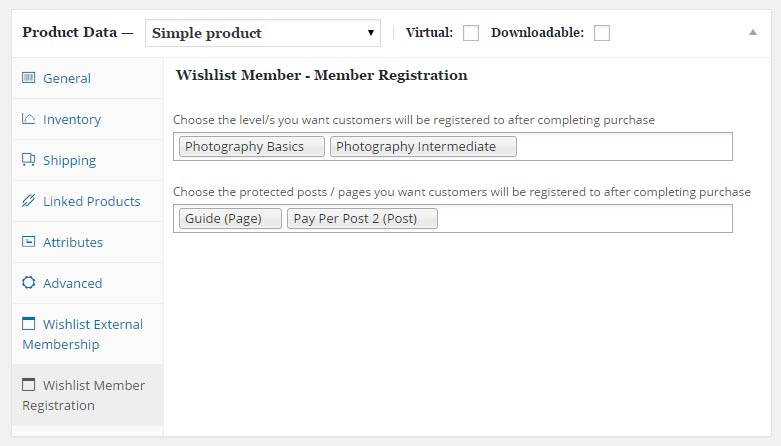 Wishlist Member WooCommerce Plus – Available Add-Ons
These are the available add-ons for Wishlist Member WooCommerce Plus: